Dull first leg on the cards: Middlesbrough vs Aston Villa EFL Championship play-off semi-final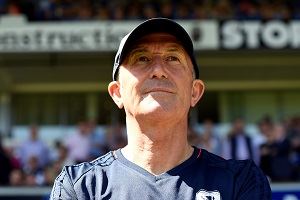 Middlesbrough take on Aston Villa in the second EFL Championship play-off semi-final, and Infogol's Analyst uses expected goals (xG) to assess both teams and generate the best bets.

Middlesbrough Expected Goals (xG)
Middlesbrough finished the regular season very strongly, winning three of their last four matches to secure fifth place in the Championship.
A 2-2 draw with Ipswich on the final day after their play-off place was secured wasn't the worst result, but again, their performance was impressive, generating plenty of chances (xG: IPS 1.6 – 2.3 MID).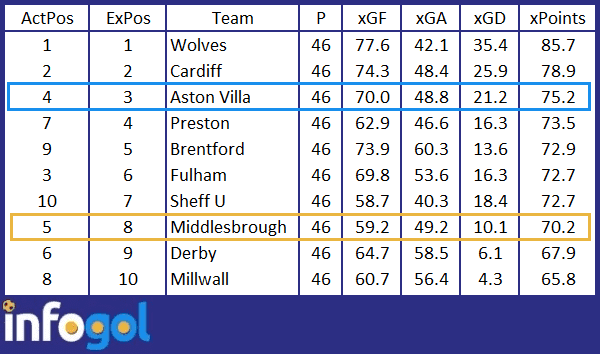 Infogol's Championship Expected Goals table
Over the course of the season however, they were fortunate to finish in the play-off places, having been only the eight best team in the league based on performances in each game.
Tony Pulis has improved this Middlesbrough team since he was brought in, and in the 22 league games he has been in charge of, they have conceded less than 1 xG on 14 occasions. Expect something similar in this first leg.

Aston Villa Expected Goals (xG)
Aston Villa were deservedly beaten by Millwall on the final day of the season (xG: MIL 2.1 – 0.8 AST), but that result won't dampen what has been a very good season for them.
A fourth place finish was the least they deserved, with Infogol's expected goals table showing that they were actually the third best team in the league and had the third highest xGD (21.2).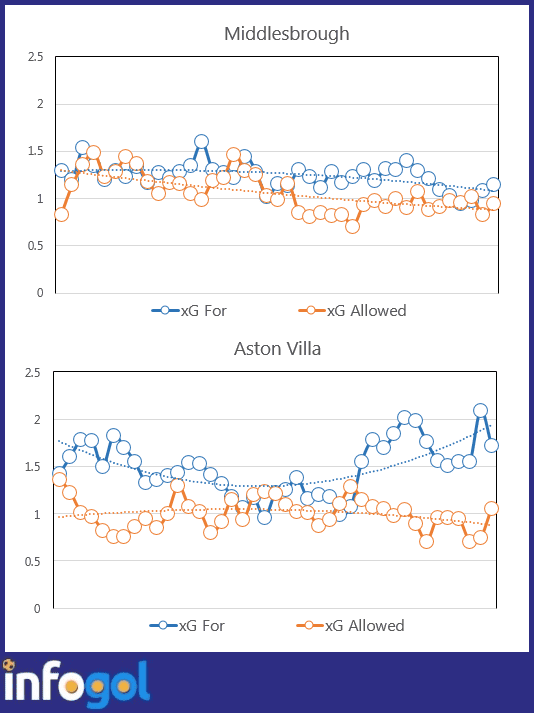 Infogol rolling six game xG match up
Looking at the six game rolling xG graphic, it is easy to see one team that are trending upwards as the season climaxes, and one team going in the opposite way in terms of chances created.
Aston Villa come into the play-offs in good form and with a good process, and the team with the fourth best defence in the league this season (48.8 xG) are expected to make life difficult for Middlesbrough in the first leg.
Conclusion
Both teams possess a strong defence, and league meetings this season have yielded just one goal between the sides. With a lot at stake, another low-scoring game is expected here. Under 2.5 goals offers very little value, so under 1.5 is selected.
Recommended Bets:
Under 1.5 goals @ 13/8

Recent blog entries