Expected Goals Big Game Review: Manchester United vs Liverpool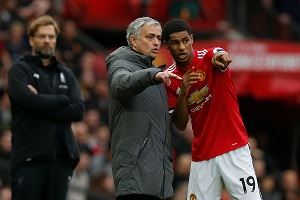 Two first half goals from Marcus Rashford were enough to earn Manchester United a 2-1 win against Liverpool on Saturday, a result that means five points now separate the two teams.

Jose Mourinho got his tactics just right on the day, taking advantage of Liverpool's weakness with Romelu Lukaku targeting Dejan Lovren – a successful match-up that led to both goals.
Manchester United were actually fortunate to come away with all three points, though, as both teams generated a similar quality of chances throughout the game (xG: MUN 1.0 – 1.1 LIV).
Rashford was exceptionally clinical on the day, scoring two goals from a total of 0.1 xG. There was just a 0.5% chance of this happening – so Liverpool can count themselves very unlucky in that sense.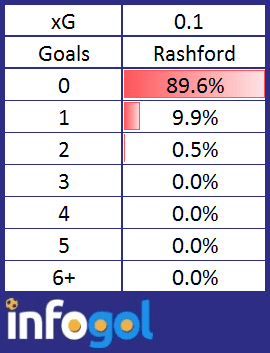 While United were fortunate in attack, they impressed in defence, limiting Liverpool to very few chances over 90 minutes, and just one 'big' chance which was Virgil van Dijk's header (36%).
Other than that chance and a few penalty claims, Liverpool looked rather toothless in attack, and credit must go to Mourinho for limiting one of the league's most potent attacks to very few chances.
Eric Bailly's own goal was the only negative for United in what was a near perfect defensive performance, with Liverpool often forced to shoot from distance by a well-drilled United side.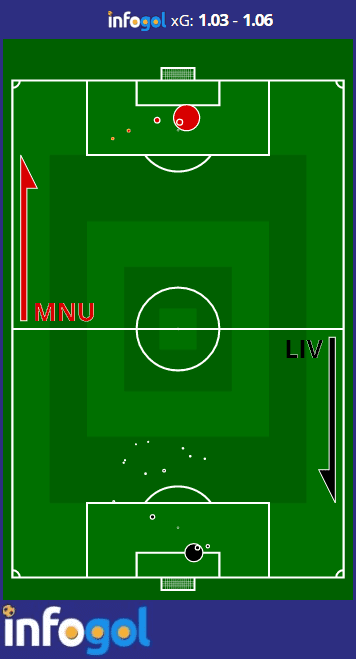 So what next for both?
Manchester United look a shoo-in for a top-four finish after this win, but have a big week ahead of them with a Champions League last 16 second leg and an FA Cup quarter-final. They have been flattered by results this season, but still hold a good chance in both competitions.
Liverpool still have a fight on their hands for a top-four finish after this defeat, with just four points between themselves and Chelsea – and they still have to travel to Stamford Bridge. Liverpool have been much more impressive than United so far this season, with a better attacking process in general, which gives them a chance in the Champions League.

Recent blog entries