Big Match Review: Chelsea disappointing but did limit City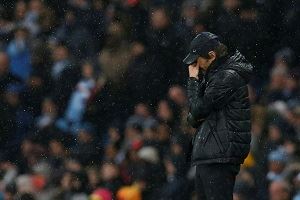 Manchester City beat Chelsea 1-0 at the Etihad on Sunday, a result which puts them in touching distance of the title, and leaves Chelsea's top-four hopes in the balance. Infogol's Analyst reviews the game using expected goals.
Another defeat for Chelsea - their fourth in five league games - leaves the Blues five points adrift of the top four. They still have Liverpool and Tottenham to play at home, so it is still possible for them to make the top four, but it looks increasingly unlikely.
Their performance on Sunday drew wide-spread criticism, with Gary Neville saying they were 'embarrassing', Ruud Gullit saying they were 'terrible to watch' and Jamie Redknapp topping them all by calling their performance 'a crime against football' – but was this serious criticism deserved?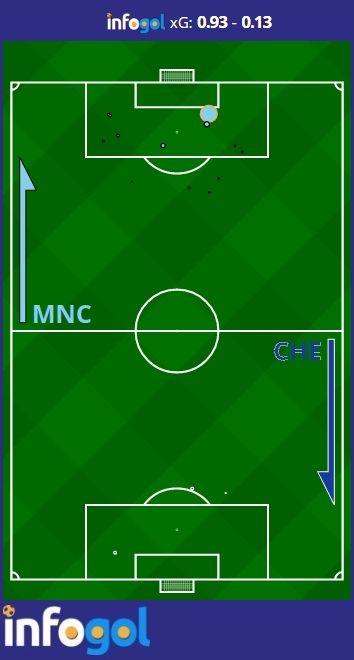 Chelsea have limited City in both matches this season, but have also been the least effective attacking team of the top six, generating just 0.9 xG and failing to score in their two meetings with Pep Guardiola's side. Sunday was Chelsea's worst attacking performance in over three years according to expected goals (xG) – generating just 0.1 xG.
However, the bottom line is that Chelsea have been the most effective team that Manchester City have faced this season so far. Their expected goal difference (xGD) over the two meetings is -1.2, better than both Liverpool (-1.9) and Arsenal (-1.9), while Spurs (-3.9 – one game) and Manchester United (-0.5 one game) are yet to play City a second time.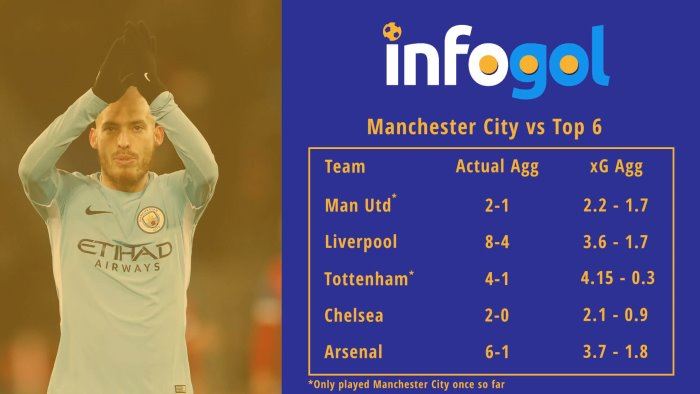 While Chelsea's performance was slated, they limited the free-flowing City to just 0.9 xG over 90 minutes, and just one 'big' chance which was Bernardo Silva's goal. Had Chelsea not been asleep at the start of the second half, we might have been commending Antonio Conte for the 'job' he had done on Manchester City.
All three of City's recent wins have been overshadowed by criticism of their opponents which begs the question; is the criticism harsh as City are making everyone look ordinary?
On recent evidence, teams appear increasingly willing to accept the criticism – harsh or not - if it means they keep the score line respectable, but are not playing to their full potential as a result.
One thing is for certain, though - Manchester City have won this this league at a canter.
Recent blog entries