La Liga GW23 Review: Real Madrid rack up the goals, Barca held again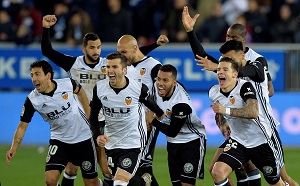 Barcelona were held at the weekend, but that wasn't the most unfair scoreline in La Liga. Infogol's Analyst reviews the action, using expected goals to assess the fairness of the results.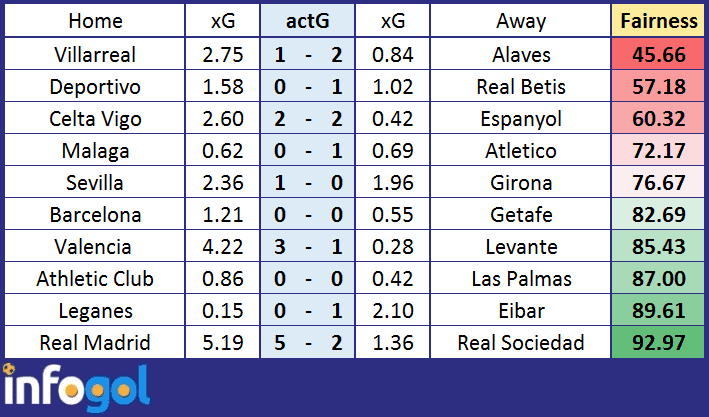 The most 'unfair' result came at Estadio de la Ceramica as Villarreal suffered their second successive defeat after losing to a resurgent Alaves 2-1. Villarreal created enough chances to comfortably win the game (2.8 xG), but paid the ultimate price for poor finishing, conceding two goals from low-quality chances.
Deportivo's torrid season continued, as they were beaten 1-0 at home by Real Betis, but they deserved at least a point after creating plenty of good chances (1.6 xG). Meanwhile, Celta Vigo have impressed under new coach Juan Carlos Unzue and were extremely unfortunate to only draw 2-2 with Espanyol at the weekend, having created a host of chances (2.6 xG) and conceded very few (0.4 xG). Infogol calculates that Celta Vigo would win this game eight times out of 10 – if they maintain this level of performance, the wins will come.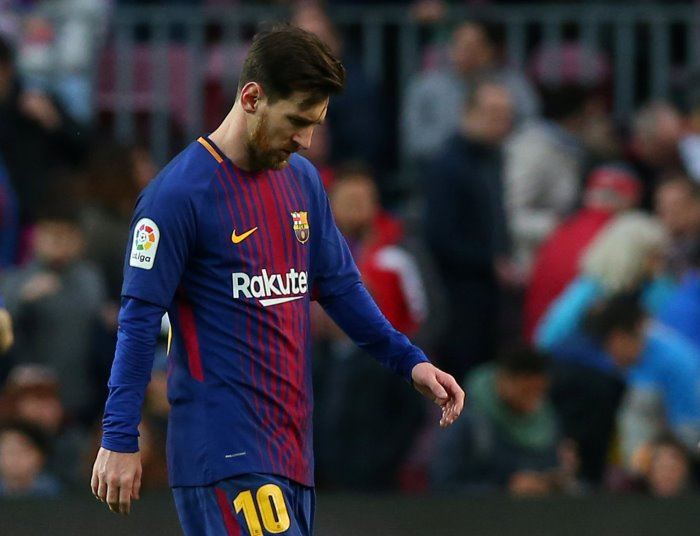 Barcelona once again struggled to create chances, and for the second week running failed to generate more than 1.3 xG, which is unusual for them – the La Liga title race could get more interesting if this trend continues, especially with Atletico continuing to grind out wins.
Valencia hammered Levante in the city's derby, racking up 4.2 xG in a 3-1 win, but that was topped by Real Madrid, who notched five goals and 5.2 xG in a 5-2 win over Real Sociedad. However, 1.7 xG fell to Karim Benzema, who failed to take any of his chances as he continues to struggle for goals.
Recent blog entries