Big Match Review: Manchester United fortunate to beat Chelsea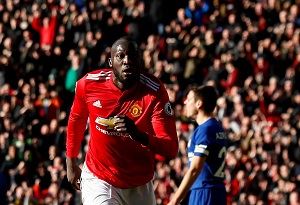 Manchester United came out on top against Chelsea in the big Premier League match of the weekend. Infogol's Analyst reviews the game using expected goals.
In a crucial game in the battle for the top four, it was Manchester United that came out on top, with a 2-1 success. Chelsea are now six points behind United, and sit in fifth place, with more pressure piling on Antonio Conte.
The game itself was an entertaining one, with both sides creating good chances. Alvaro Morata had the best chance of the game in the 4th minute, but he failed to convert from close range despite having a near 50/50 chance of scoring (48%).
Chelsea dominated for the first 40 minutes, and deservedly took the lead through Willian, who slotted past David de Gea. It was a one-on-one which Willian had a 43% chance of scoring, though de Gea clearly felt he could have done better.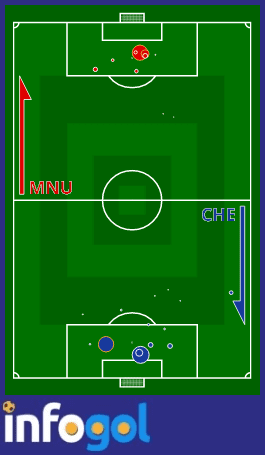 Just seven minutes later though, a slick Manchester United move – their first real foray forward – led to Romelu Lukaku getting the equaliser from a chance with the same percentage as Willian's. It was Lukaku's first goal against top six opponents for Manchester United, and came at a very good time for the Red Devils.
Morata had another chance before half time, though this wasn't as straight forward, with the Spanish striker expected to score it one in five times.
The second half was much better from Manchester United's perspective, as they limited Chelsea to very few chances (0.41 xG).
Jesse Lingard turned out to be the match winner, as he came off of the bench to nod home Lukaku's cross. He had just a 22% chance of scoring, but it was a good header that beat Thibaut Courtois. Chelsea rarely threatened after that, and the last 10-15 minutes were comfortable for the home side.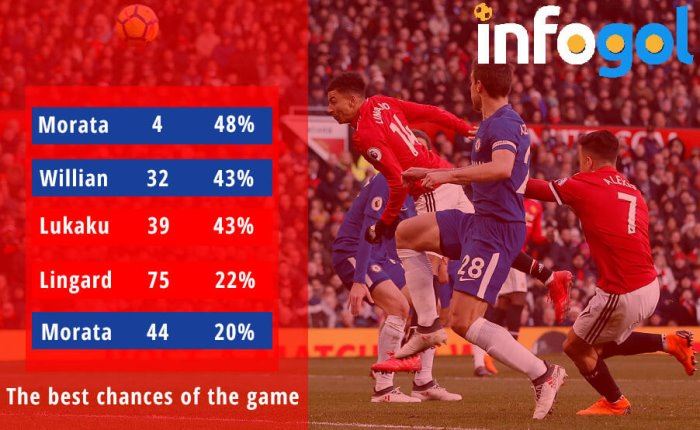 This can be seen as a missed opportunity for Chelsea, who on another day could have been 2-0 up in the first 35 minutes. Manchester United rode their luck, and were once again second best on expected goals.
Recent blog entries